Desciption: Pierce College was looking to make updates to their existing pool deck and restroom floors. They needed an anti-slip surface that would beautify the aquatic center and could be completed in a timely manner.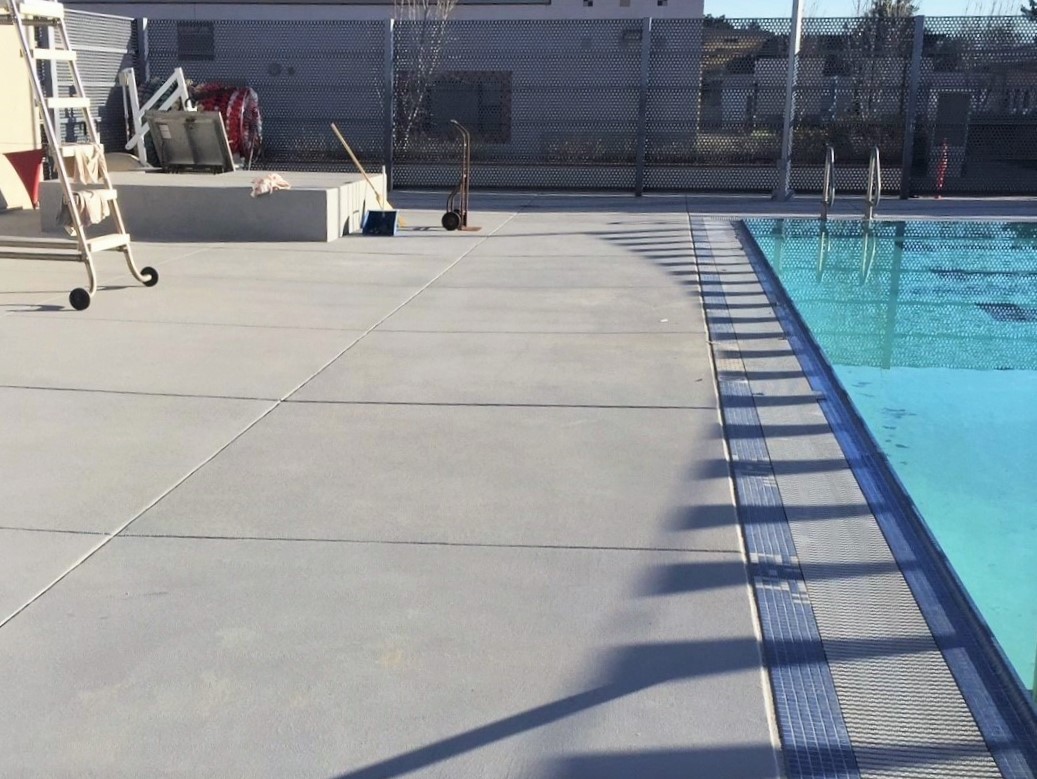 Background: Pierce College was experiencing slip and fall accidents around their pool deck and off-pool restrooms. They needed a solution to these accidents that would be both cost effective, comfortable underfoot, and provide an attractive and finished look.
Method: Pierce College is part of the LACCD which prefers to use the College Buys Aggregate Purchasing Contract when possible. KYA was able to seamlessly deliver this project using the client's preferred contract. The material KYA used to resurface the aquatic center was Semco. This liquid stone material was able to be poured over the existing decks and restroom tiles without invasive prep work. Using Semco saved time and money that would have been spent tearing up the old pool surface and bathroom tiles.
Results: KYA was able to get the project completed in a timely manner, so that Pierce College's events would not have to be delayed. KYA utilized Semo to achieve the slip resistance they were looking for. This versatile material can be applied and used for all types of spaces such as restrooms, locker rooms, labs, and culinary centers.
Pierce College now have a beautiful aquatic complex that will be safe and enjoyable for all to use!